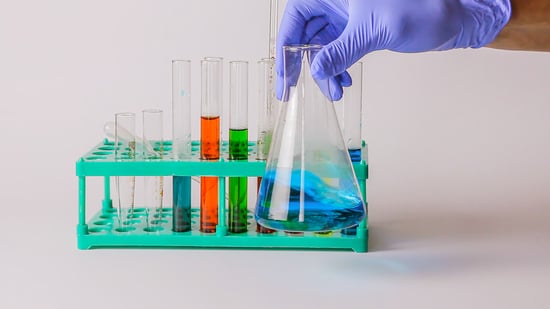 In the world of thermoset molding, there's rarely a "one-size-fits-all" solution. Thankfully, bulk molding compounds (BMCs) are extremely versatile and customizable. Mar-Bal often works with customers to develop turnkey BMC formulations with properties specific to the demands of a product's final application. From low-shrink, to color-stable, to corrosion-resistant, to electrically insulated, BMCs can be virtually whatever you need them to be.
The customization process
BMC customization is a far cry from following a recipe or merely guessing at which materials will imbue the thermoset with specific properties. In fact, BMC customization is a highly complex, often proprietary process akin to chemical engineering.
The rigors of BMC customization are specific to each thermoset application. The more properties the final product needs, the more complex the customization process. Moreover, even instilling different properties in a BMC formulation can be difficult, such as specific electrical resistance or shrink integrity up to a certain temperature. Every new variable is a new obstacle.
The possibilities of customization
Thermosets are deployed in some of the harshest applications across many major industries, including electrical, HVAC, consumer goods, and manufacturing. As a result, the demand for specialized BMC characteristics is high. Some of these broad characteristics include:
Acoustic values
Aesthetic appearance
Arc resistance
Chemical and stain resistance
Color stability
Compression strength
Dielectric strength
Electrical insulation
Electrical resistance
Environmental and corrosion resistance
Flame resistance and non-melting
Impact strength rating
Physical and mechanical properties
Shrink properties
Strength-to-weight ratio
Tensile strength
Track resistance
In addition to this diverse breadth of properties, BMCs can also be customized for appearance, complexity, function, size, and even color or finish.
Consider this broad range of variables. Now, consider the effort required to achieve a unique combination of properties for a highly specialized application. The expertise and oversight that go into BMC customization are extremely extensive.
Refinement into the minutia
The powerful customization capabilities of BMCs don't stop at individual traits and characteristics. They extend down into a granular level for each property.
For example, a custom BMC may have electrical resistance properties up to X, Y, or Z. Or it may require an impact strength rating of X, corrosion resistance to Y, and compression strength of Z. It's often not enough that thermosets have a specific property — it requires imbuing up to a certain standard, whether by itself or in conjunction with other properties.
Countless possibilities
There are dozens of synthetic polymers, dozens of thermoset properties, and countless materials used to modify polymers. Together, these are the variables for millions of customization options. While a thermoset may share traits, characteristics, and even base formulations with another material, the concept of custom means there's nothing identical to the final material.
Answering the question of how customizable BMCs are, the answer is nothing short of extensively. Because thermoset applications are rarely the same, they require diverse BMCs as unique and tailored as they are.
To discuss customization opportunities or specific properties for BMCs, contact a Mar-Bal engineer today. We'll work with you to understand the scope of your molding application and recommend the right formulation to ensure that it meets expectations and demands. Reach us today through our website.